Frédéric Lizotte
CPA, CGA, Partner
Fred joined the firm in the summer of 1999 as a CGA student and received his designation in 2002. Prior to 1999 he worked as a tax preparer and bookkeeper in the Cowichan Valley. Fred focuses on small businesses, incorporated and unincorporated, and non-profit organizations. His goals are to simplify the complex paperwork and minimize your taxes.
Trina Lohr
BA, CPA, CGA, Partner
Trina joined the firm in 2015 and has worked in public practice for most of her career.  Born and raised in Victoria, she moved to Vancouver to work for a mid-sized firm and then relocated to Northern BC for 5 years where she focused mostly on assurance work (audits and reviews).  Trina enjoys all aspects of public practice whether it's not-for-profit, corporate, personal or estate taxes.  Trina is detailed oriented and strives to provide clients with relevant and meaningful suggestions to improve efficiencies. 
Stephen Severn
ba, cpa, partner
Stephen joined MLW in the spring of 2016. Born and raised on Salt Spring Island, Stephen loves the island lifestyle, playing sports, and getting to know new and old residents. He loves to travel and previously spent a year in Thailand with his family teaching English. After completing his BA in Intercultural studies, he then pursued the accounting designation, completing his CPA in 2019. He is looking forward to future professional development and growth within the company. Stephen enjoys learning and is encouraged by being able to help others with financial advice.
Carol Gevers
CPA, CGA, PARTNER
Carol joined us in the Spring of 2014 after receiving her CGA designation in 2010 and a Bachelor of Commerce (Honours) degree from the University of Manitoba in 1991.  Her diverse financial background includes working in banking, property management, hospitality and construction.  Since moving to Victoria in 2006, Carol has continued volunteering as a CPA mentor and with non-profit organizations.  Carol's areas of practice include personal, corporate, and estate taxes, as well as non-profit organizations.  She enjoys working with clients to support their accounting needs so they can focus on growing their businesses.
Paula Wheadon
B.Sc, CPA, CGA, PARTNER
Paula began working at the firm in 2001 as a CGA student and received her designation in 2005. Paula has been a resident of Salt Spring Island since 1983. Having been self-employed for 20 years before deciding to enter the accounting profession; she is comfortable handling all aspects of your personal and small business planning and tax needs.
Catherine McLean
CPA, CGA, Partner
Catherine received her CGA designation in 1987. Other than three years at Canada Revenue Agency (CRA), she has spent her career in public practice. Her first (accounting) love is taxes – personal tax, corporate tax and estate tax. Catherine also enjoys working with non-profit organizations.
Casey Wheadon
Casey joined the team at MLW in the spring of 2009. An avid outdoorsman, hiker and a life-long resident of Salt Spring Island, Casey is happy to be back on the island after 4 years studying journalism and business at Kwantlen Polytech University on the mainland. He is currently an accounting student, working to attain his CPA designation. Casey enjoys working behind the scenes to support the partners and enhance the service provided to our clients.
Terry Will
Terry has been with MLW accounting since 1995.  Starting out in reception, she was given the opportunity to learn and grow with the firm, evolving into a valued bookkeeper and accounting technician.  Her many years of service also provides continuity for long time clients and a good knowledge base for new clients.  Terry also enjoys working behind the scenes to provide service and assistance to our clients and partners.
Jane has worked behind the scenes at MLW Accounting since 2014 and has been full time since 2016. She is a Third Generation Islander, who worked and traveled abroad and moved back to the Island in 2002. Jane attended Camosun College and the University of Victoria and has a BA in Recreation Management. She has also worked in Australia, Alberta, and British Columbia. Jane currently volunteers with Ground Search and Rescue, coaching junior sports as well as Girl Guides of Canada and she always enjoys working with people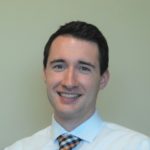 Alec joined MLW in 2018. After completing a year of engineering studies at UVic, he transferred to Camosun College and completed his BBA accounting major prior to entering the CPA program. Alec brings with him 3 years of bookkeeping and tax return experience. Victoria born and raised, Alec's hobbies include playing hockey, trampolining, and board games
Katie Severn
Katie Severn has worked with MLW on and off since 2018 but joined in an official capacity in 2020. Katie loves to travel and see the world and enjoys the opportunity to be active in playing sports on the island. Katie enjoys the slower pace of living on SSI allowing her to also be close to family. Katie completed a certificate in web/graphic design at Camosun college and is excited to use her technology and organizational skills to contribute to the Salt Spring MLW office environment.
Chris Scriven-Higgins
CPA, CGA
Chris joined MLW in January 2021.  She received her CGA designation in 2000 and worked for more than 20 years in the hospitality industry before starting her own consulting and bookkeeping business in 2016.  Born and raised in Victoria, Chris enjoys spending time with her family, traveling the world, and boating in and around Vancouver Island.
Forrest joined MLW in February 2022 shortly after receiving his BBA accounting major a few months prior. Forrest brings with him a varied background ranging from construction to customer service and is eager to further develop his accounting skills at MLW. He enjoys gaming, electric unicycling, and dabbling in gemcutting.
Petra joined MLW in October 2022 and is currently working towards her CPA designation. She moved to Victoria in June 2022 shortly after graduating from U of C's Haskayne School of Business with a Bachelor of Commerce majoring in accounting. Petra has experience in bookkeeping and payroll and is excited to challenge herself and learn new skills at MLW.
Petra enjoys reading novels, knitting and crocheting in her free time.
Jing emigrated from China in 2003 to study at the University of Victoria.  She completed a degree in statistics while working as an administrative assistant for 4 years.  With a passion for math and numbers, Jing returned to school to complete a Post Degree Diploma in Accounting from Camosun College.  Jing joined the firm in 2018.  Jing's hobbies include reading books and jogging.